Follow Us on Instagram @Saviourkicks
Full Deep Clean
Thorough cleaning on the uppers, midsoles, and laces.
Cleaning on sock lining, insoles, undersoles available upon request.
Flat laces can be replaced with new ones.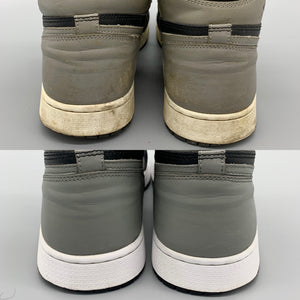 Midsole Detailing
Save yourself the elbow grease.
Let our equipment and expertise do the work for you.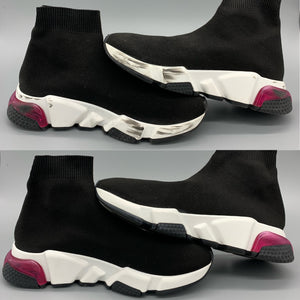 Scuff Removal
Especially common on designer brand shoes. All surface level scuffs to be removed, no paint necessary!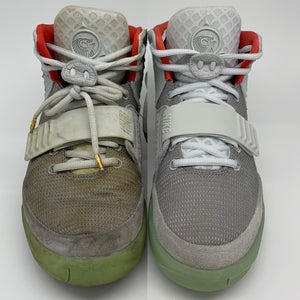 Stain Removal
These 2 year old Hennessy stains on these $4000+ Yeezy 2s were no match for us.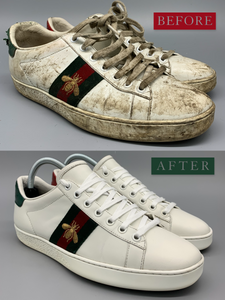 Complete Repaint on Uppers
All repaints are prepped properly and are completely wear proof and water proof. Wear with confidence.
Paint Touch Ups
When small areas can be touched up but a complete repaint is not necessary!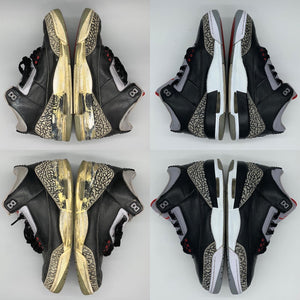 Midsole Repaint
Old paint must be completely stripped for new paint to stick on. Paint matching services available as well.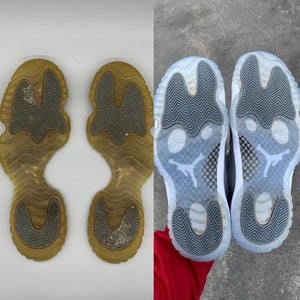 Translucent Outsole Deoxidation
Common on Jordan 5s, 6s, 11s, etc.
Any translucent rubber!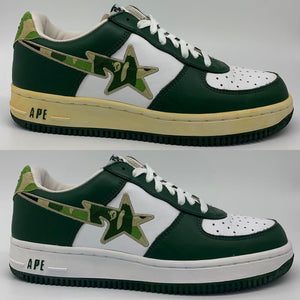 Opaque Rubber Unyellowing
Solid rubber soles can yellow as well, we can take care of that as seen on these rare BAPESTAs.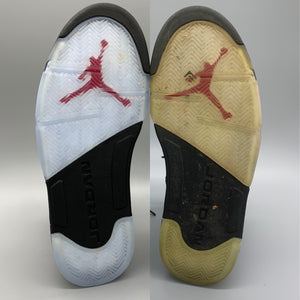 Icey Sole Unyellowing
Also known as "Icey" soles. We can bring back that ice!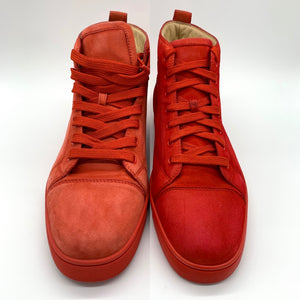 Suede Re-Dye
Our dye is a permanent industrial grade dye that is suitable for all kinds of suede.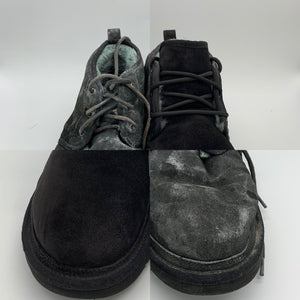 Salt Removal and Suede Nap Restoration
We remove salt and restore the softness on your suede. No more roughness!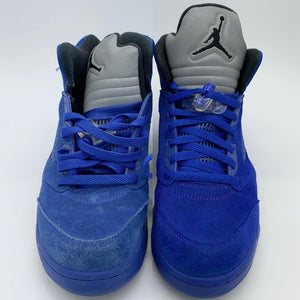 Suede Re-Dye
Many colours are available. Suede dyes are properly protected to prevent any colour bleeding off the material.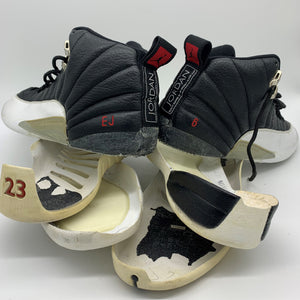 RARE 2004 Air Jordan Eddie Jones PE 12 gifted by Mike Bibby
We are trusted with shoes that the world has never seen quite literally. Personal gift to our client by Ex-NBA Player Mike Bibby.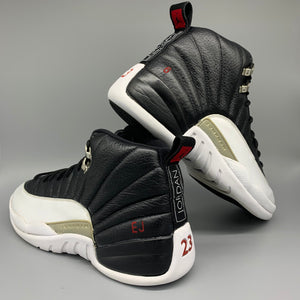 Good luck finding these on Google!
Additional Restoration Services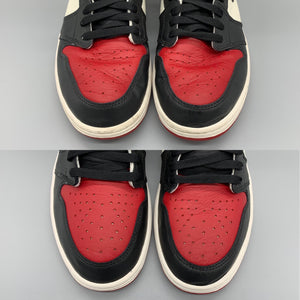 Toe Box Crease Reduction
Please keep in mind results depend on the quality of leather, amount of wear, and overall condition. Lineage may still show and creasing will reappear with wear.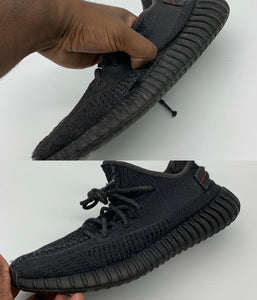 Fabric Hole Repair
We'll patch those holes as if they were never there.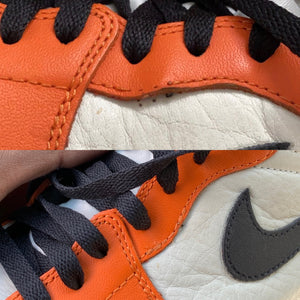 And Many More!
Please do not hesitate to inquire. We are always willing to provide an outside of the box solution!